Amy Noone Frederick, President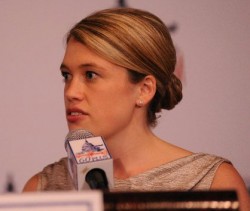 Amy Noone Frederick is a political professional with over 15 years of experience in both Federal and State lobbying, campaign management, consulting, and event planning.
Amy began her career in association management, representing the interests of a national senior's organization (60 Plus Association) — primarily at the federal level — with a primary focus on healthcare, energy, and tax issues.  Having a grandmother with Alzheimer's and a family history of the disease, Amy has always had a passion for helping improve the quality of life of seniors.  In January 2010, Amy was asked and then subsequently voted to serve as the 60 Plus Association's President with the board tasking her to take the organization to the next level.
In addition, for over 10 years, Amy has been a senior advisor to Virginia legislative candidates, doing both strategy and fundraising.  She has a history of being in the inner circle in winning some of the most unlikely and challenging races — including unseating two-decade incumbents and former statewide office holders.
A philanthropist at heart, Amy uses her fundraising skills to help many local area organizations.  In 2007, Amy spearheaded an effort and raised $60,000 to build a house for a needy Richmond family through Habitat for Humanity.  Every Christmas, Amy and her husband host an Annual Christmas Open House to collect toys for the Marine's Toys for Tots program.
Hailing from Pennsylvania, Amy is a graduate of Franklin and Marshall College in Lancaster, Pennsylvania and has a degree in government.
In her free time, Amy is an avid runner, golfer, sailor and loves to cook.
She also loves to involve herself in her community serving on various committees.  Amy was elected in March 2010 to a three year term on her homeowners association board, where she serves as its Treasurer. In 2013 she was re-elected to another three year term. She also serves on the Board of Directors of the National Foundation of Women Legislators, the American Conservative Union, and the American Conservative Union Foundation.
Most recently she was awarded the Buckley Award from the Young Conservatives Coalition, being recognized as a leader under 40 who has made a significant contribution to the conservative movement.
Amy resides in Montclair, Virginia with her husband, Jeff, and their three children, Gracie, Isabel and Michael.